[Click aquí para la versión en español de la entrevista]
Nim Chimpsky_ is the pseudonym of Aniket Dutta. Filmmaker, visual artist and sound experimenter from Kolkata, India. Also, the first non-latinoamerican artist that we publichs, but whom resonated with the sonic experimentation which promotes the label, from a country which also deals with a colonial past. On this interview, he tells us how he worked on his last release, Feels like 43°.
---
Speaking about your work, since when and how are you interested in sonic experimentation?
I've always been interested in synthesizers and analog technology in general for their fluid characteristics and I've recently started exploring tape machines. In this fast-paced digital world, not only does it create a sense of timelessness but also makes for a meditative state of sonic engagement which I find liberating.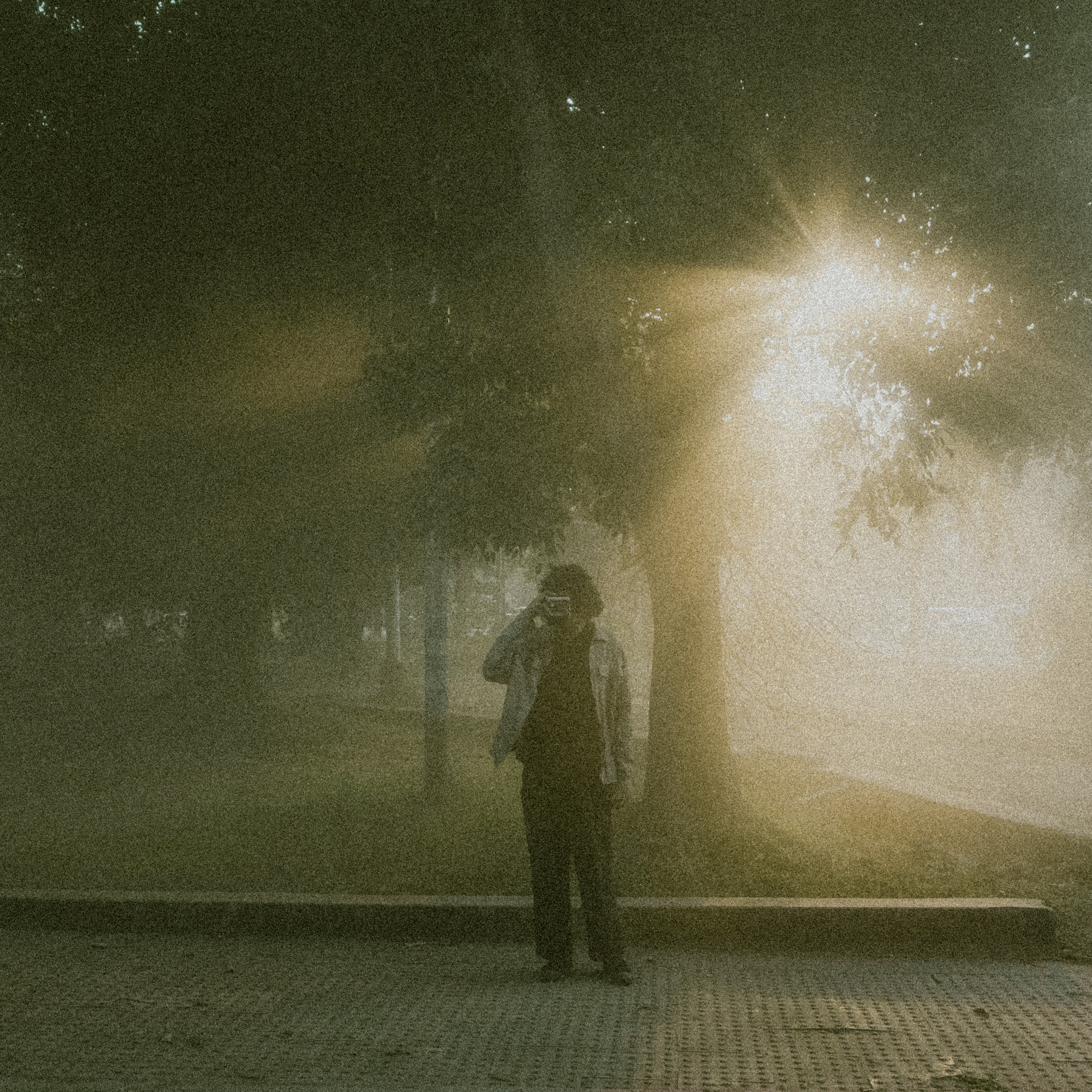 How is that exploration going now? How can we notice it in your current work?
It's been an interesting journey and a very personal one. It has provided a space for me where I can just take a break and try to gain my focus recording loops on the Tascam portastudio with synthesizers or the field recordings I already own. I love the portastudio for its ability to change the pitch which I use quite heavily and a little bit of timestretch. I've used these techniques for a number of tracks on Feels Like especially on tracks like Byebike, Paid vacation etc. I intended the production quality to be as gritty and muddy as possible. For that I erased old tapes and recorded stuff on them.
Can you tell us what do you mean when you speak about the exploration of "sounds outside a clock/sounds outside of the realm of time"? How do you understand and develop that proposal?
Let me first say that I'm deeply interested in the concept of time itself from a perspective of different disciplines such as Buddhist philosophy and my own practices of filmmaking and visual arts. Even in our ordinary, everyday perception, time is an entity completely unlike anything spatial which comprises of pretty much everything else including sound waves. Time doesn't have a location or tangible form and yet the entire spectrum of sonic expression depends on it. Once you begin to understand that time itself lacks substance (and so does our mind which is the ultimate cognizer of sonic experience), you can really start to play around with the sonic elements you're creating "in time." Both durational aspects (in terms of a beginning, middle and end) and non durational (rhythm, progression etc.). Focusing on momentariness and the transient nature of things is also a conscious decision of 'going beyond time' sonically and it's also a crucial path for me, gradually leading towards a meditative state which is beyond both space and time.
How is the experimental scene in Kolkata? How do you relate with it?
I don't think there's any. Even if there is, I'm not too familiar to be honest.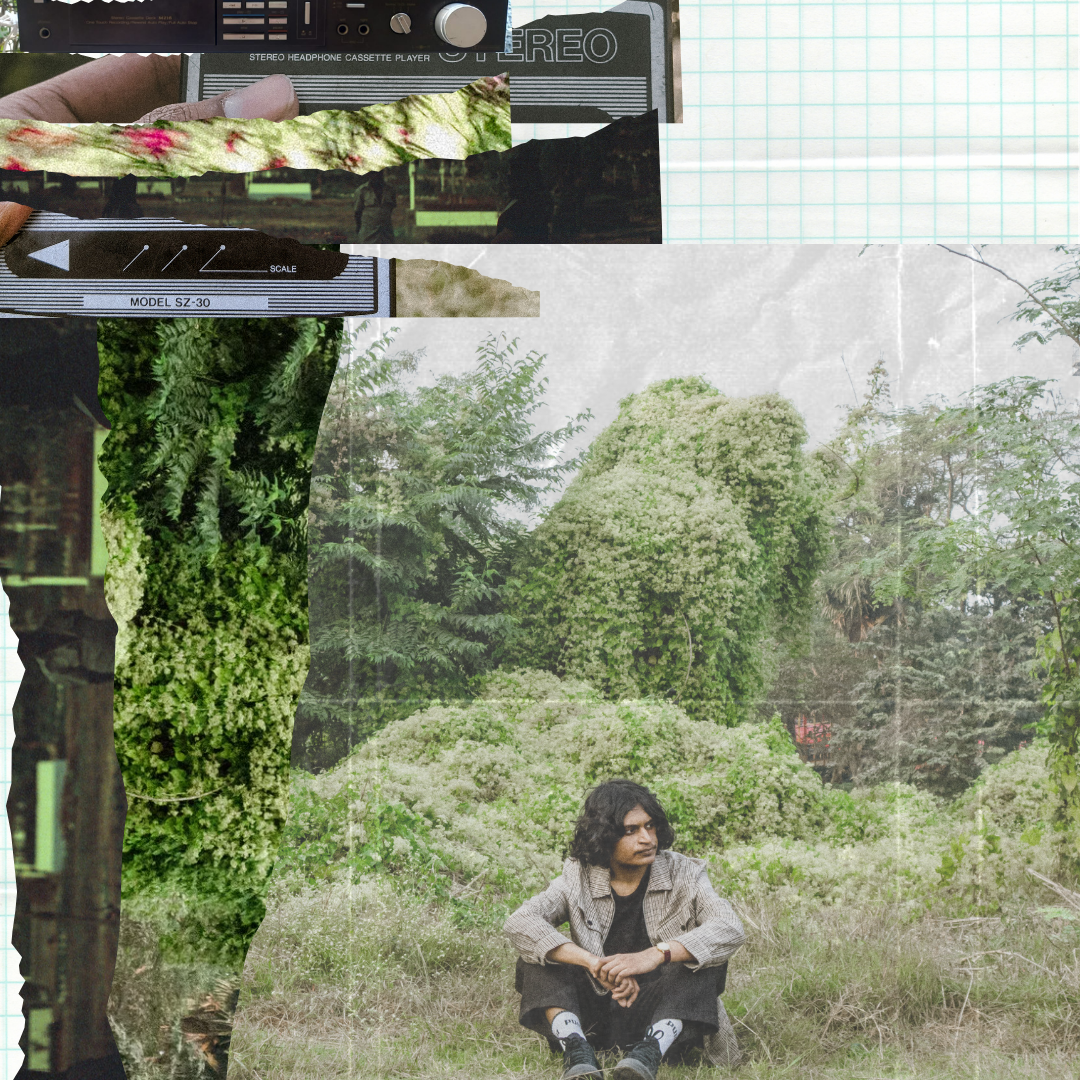 Do you think that there is a "sonic identity" of India?
India has always produced a rich and dynamic range of sonic works but I'm not certain if one should attempt to identify them as a singular entity as it's a huge country with various ethnicities, languages and cultures each with their own range of folk music. But unfortunately, India while trying to overcome the post colonial aftermath and in its struggle to establish itself as a global power, and therefore creating a one-size-fits-all national identity, this eclectic range of folk music and other traditional sonic mediums have been largely undermined, misrepresented and distorted.
Can you suggest us some sound artist or experimental musician from your city?
It might just be a biased answer but I'm heavily inspired by the approach of my collaborator Sukanta Majumdar who works as a sound designer on our films. I find his sonic world to really resonate with me. I don't think I've found anyone else's work to be that moving in Kolkata.
~